Art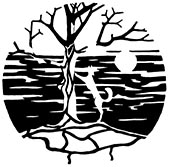 The catalog demonstrates a life long immersion, sometimes experimental, at times unsure, but a body of work with depth and novelty that shows study of the arts has long endured in Clive. The sources of the works may be from dream, or mythology, or more purely, from landscape.

Early landscapes were often drawn from photographs taken on excursions to places like Long Beach. More recently, the artist enjoys a regular en plein air session with a companion of like mind. Each time, the pair will set out to explore the region, finding a place to sit for three hours to paint. This regular practice facilitates the process until it becomes more natural and easy. One can enter the landscape viscerally: feel the chill air and wind, test the water or swim, directly engage in it. The natural environment around Victoria fosters and invites interpretation. With homage to well known Canadian landscape painters, the process is the same, though here, perhaps,more naively developed. Clive's scenes remain fully articulated and express a unique view of our culture.

Galleries, in reverse chronology:

En plein air 2016 to present includes paintings since 2016, based on the en plein air experience. Beginning with sketching as a source for painting in 2016; then, between 2017 and 2021, Clive and his companion have been dragging along all their gear to likely scenes around the region. These paintings, shown in reverse order, are oil on canvas, usually small and are begun on location. Later, at home the paintings are finished from memory, adding more fine details. Gallery here.
Of the new millennium 2000 to 2015 includes paintings from the new millennium. Allegory, mythology, dreamscapes and natural interpretations of landscape. The artist, here, wants to express ideas that are compelling and can motivate the work. Perhaps, one can see the progress of the artist, over time, to find from whence he has come. There, a story can be told. Gallery here.
Archive Twenty two images in the archive show work over the past two decades, in oil and in acrylic. Thought of as allegorical, yet, the stories remain unwritten; the scenes are simple fantasies: some dark, some more conventional, some evocative, and others, pre-verbal. The patron is invited to invent the story. Gallery here.
Go to the Contact page to make a purchase. For new images, go to NEW page